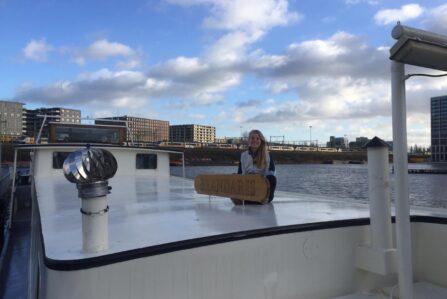 Hey, I am the new team member at Windseeker! After finishing my bachelor of International Business in the UK, I was looking for a way to combine the things I love the most: the outdoors and an entrepreneurial spirit. At Windseeker I was happy to find all that!
From a very young age I felt at home in nature, and practicing sports like surfing and hiking allowed me to learn and observe its fascinating cycles, but also how it has been disrupted by human activity. Sustainability then became a constant quest and interest of mine. How can we become more aware of our impact on the environment? And what can we do to make this impact as positive as possible? I like to think that together we can come up with more solutions than there are issues.
At Windseeker, I will be responsible for developing sustainability initiatives at large, as well as managing the projects happening with our French partners. Get on board!