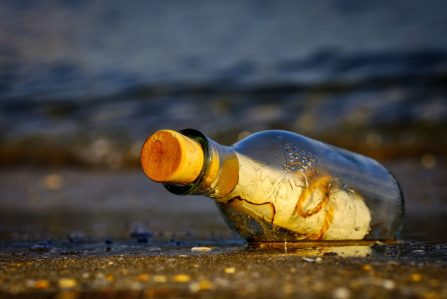 Stay on top of the latest Windseeker news with our newsletter.
Once a month we will send you the latest info about new journeys, last-minute discounts, special projects and trainees' own experiences. Sign up here and if you don't like it it will only take you a minute to unsubscribe.
Here's our previous newsletters:
03/05/2019 – Getting ready for the Tall Ships Regatta – and the next large Tall Ships Events
04/04/2019 – New Twister Expeditions 
Vegetarian Voyages 
SAIL Amsterdam 2020
13/02/2019 – The New Windseeker Dinghy Programme will help you get on board!
09/01/2019 – Seting the Course for 2019
05/12/2018 – Plastic – an Issue Without Borders
Free Fundraising Training – we'll help you raise the money for your Sailing Journey!
06/11/2018 – Tall Ships Races 2019 
Christmas in the Tropics!
04/10/2018 – International Exchanges 2019 are up! Join one of the 7 Journeys and have the time of your life on board!
05/09/2018 – Sustainability in Sailing – Join us for the Green Projects!
09/08/2018 – New Journeys for 2019  Tall Ships Races 2018 in pictures, videos and logs
10/07/2018 – Are You Ready? Last Pre-Journey Preparations – Bringing Cargo Under Sails – Read about the Three Festivals Regatta
12/06/2018 – Last minute special offers – Sustainable vessel Ya -" Less than a month until Tall Ships Races – Updated Privacy Policy
08/05/2018 – Advice for first-time Sailors – New Vessel – 2019 Journeys in North
06/04/2018 – Make a Change – Sail to Antarctica
08/03/2018 – Gallant's new Owners and Itinerary – Sail & Climb – Explore Cape Verde, the Caribbean and Scandinavia
15/02/2018 – Bike & Sail with the whole family or join the World Voyage of a lifetime
18/01/2018 – Read the winning entry in our Blog Contest ⛵ Check out New Journeys for Young, Old, Able-bodied and Disabled Trainees ⛵ Join a Youth Exchange
22/12/2017 – Happy Holidays from Windseeker!
05/12/2017 – Writing competition – Sail Training Conference – New journeys on Atyla, Helena and Santa Maria Manuela