No budget for your Tall Ship adventure? No problem! The Windseeker Dinghy gets you on board. In the Dinghy, experienced coaches provide you with the tools to raise your own funds, in a secure online environment.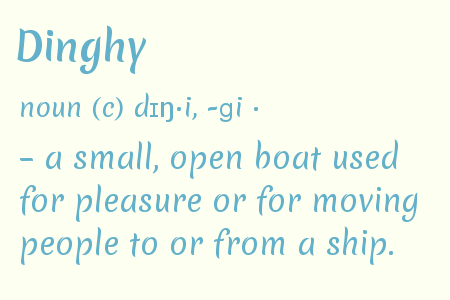 The Dinghy is a ride on its own. Proven successful in other sail training projects, the Dinghy gives you insight in your capabilities, connects you to other potential ship mates, empowers you to push through and in four months enables you to rise up and work your way to being a Windseeker on a Tall Ship.
The Dinghy is an online platform, with live chat and coaching sessions, streaming instruction videos, the possibility to go 1 on 1 with one of the coaches and share with other Dinghy riders. It takes a € 50 deposit to enter, which we will reimbursed after you've successfully completed the programme.
So basically, the only thing it will cost you to become a Windseeker on a Tall Ship, is your own effort.
The Ride
Step 1: Log in, introduce yourself and meet the crew!
Get to know the coaches, other Dinghy riders and above all: your own talents and qualities. Learn to write your own elevator pitch, set your fundraising goal and be on your way to becoming a true Windseeker.
Step 2: Time to get out there!
With your personal fundraising plan and the back-up of the online coaches and the other Dinghy riders, you'll head out to earn your way on board. Keep online track of your progress and that of others, give and get advice and share the fun of the ride.
Step 3: Get ready to board!
Choose your adventure, get your paperwork in order, check the kit list, set up your itinerary and connect with your – international – ship mates and on board sail training mentor. The Dinghy coaches will assist you in all you need!
After stepping out of the Windseeker Dinghy you:
• know what you're good at and what you could improve.
• have insight into how to put your talents to work to raise funds and achieve other goals.
• are aware of your network and how to activate it.
• know how to write and use an elevator pitch.
• have made international friends with whom you will share an amazing experience on board a Tall Ship.
• are ready to step on board and have an adventure of a lifetime!
Practicalities
• Who: Anyone between 15 and 25 years old who wants to get on board one of Windseeker's upcoming voyages. Other ages on request.
• When: Stay tuned for the next Dinghy ride or sign up now to be notified when the next Dinghy Programme starts.
• Duration: 3-4 months.
• Time investment besides your own effort: 1-2 hours a week.
• Entrance fee: € 50, to be refunded after successfully completing the program.
(No entrance fee for Hostport Bergen 2019 trainees)
Need more information? Leave your details below and we will get back to you soon!
Ready to sign up?
| | |
| --- | --- |
| | |
| Dinghy recording in session | Dinghy recording, March 2019 |