Sailing an Archipelago of Ideas. Join the Tall Ships Races and Erasmus+ Youth Exchange together in one voyage! For young...
Clean Circle Navigators
Exchange@sea Powered by Erasmus+
Tall Ships Races
Sail Training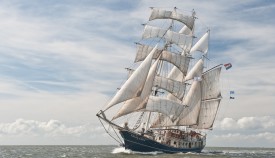 Bon Voyage, Plastic! Erasmus+ Youth Exchange for young people aged 15-25 (ages 26-28 at request) from: the Netherlands,...
Clean Circle Navigators
Exchange@sea Powered by Erasmus+
Sail Training