Port-to-port delivery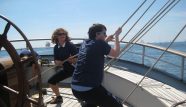 To the continent! If you're not done with sailing after finishing Race 1 of the Tall Ships Races in Hartlepool, then you can ...
Port-to-port delivery
Sail Training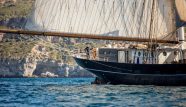 Join a 5-day delivery journey from Denmark to the Netherlands. Step on board the Wylde Swan in Aarhus and sail the Tall Ship ...
Port-to-port delivery
Sail Training